Hey o!
So, I hope everyone is having a lovely day. :)
I'm just chilling... Orientation week for uni starts next week... then uni starts the week after... fun fun... lol
I still haven't got my driver's license yet... talk about S...L...O...W!!!! lol... I will get it before my 21st birthday though, that's fo sure!
Anyways, before I start off on my ramblings, I would like to state that these are my own opinions, and if you do or don't agree, say so in the comments...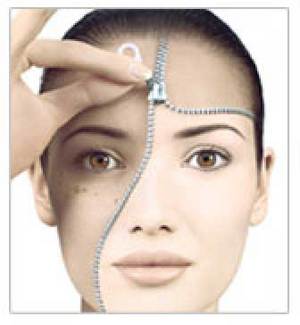 I think the majority of asians are obsessed with having pale, i.e. white skin. This is of course a generalisation because there are some people who are not like that. I am asian, everyone who is asian that I know of wants to have whiter skin, including people I know overseas.
My mother has always been naturally pale - her skin was so so white when she was my age! That was something she is proud of. On the other hand, I was always a lot darker than my mother, factor in also - the fact that I had massive pimples.... and yea... plain ugly ducking there... I remember my auntie always saying to me that my face looked like a durian... see that asian fruit below? Yep... that was my face.
Anyways, beauty... for my mother and all her friends and all my relatives is the have WHITE skin. I did not possess that... it was not until later on that I eventually got rid of my pimples and my face started clearing up that I didn't look so dark anymore. I still have pimples... they never go away! Arghhh!!! But is a lot better than before so I am thankful! Lol.
Now... tanned skin... my best friend K is not tanned, but she looks so healthy and glowing... and ALIVE when she is! With out it she looks washed out and quite ill... she told me people at her work had even asked if she was sick! So, I'm not the only one who thinks so! I mean she still looks great either way, but she looks so much better WITH a tan, it brings out her features more too. :)
In conclusion...
I think any shade of skin is beautiful - it was what you were born with. :)
What do you prefer? Tanned or pale?